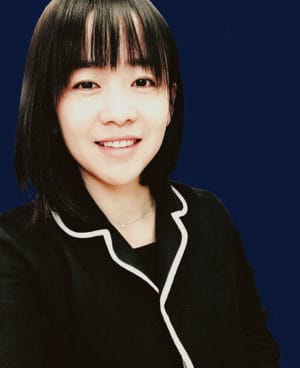 Danqing Shen graduated from the prestigious Nan Jing Art Institute in China, earning her Bachelor of Fine Arts in Graphic Design, and received her Masters of Fine Arts in Graphic Design from California State University, Long Beach. Danqing is passionate about fostering freedom of expression by experimenting with a diverse range of art mediums, allowing every child to explore their own creativity. She believes in nurturing innovation within every child, seeing the need especially within her own Chinese and Asian communities, and educates children to not just copy ideas or images, but to become deep and critical thinkers that use their hands and skills to connect with tangible materials and environments. Danqing opened up her 1st art studio, "Little Artist Lab", using the term "Lab" to convey what a uniquely creative and experimental space for art making it can be. Within 2 years the Lab has grown and expanded to a 2nd studio, "The Artist Lab", a refined creative space where youth, teens, and adult artists can come together through the arts. Her dreams continue to come to live as she develops unique coursework and programs, partnering with professional artists that share her vision for the future.
Sophia Hu graduated from the distinguished Shanghai Normal University, with an Emphasis in Education. She accepted a position to teach Chinese at a primary school in Shanghai's Luwen District, imparting knowledge to youth for over 4 years. After moving to the United States to start a family and support her husband's company, she has been vehement to once again share her gifts by providing a unique afterschool experience above and beyond what is offered in the community. Sophia aspires to make Lifelong Learners of all students, and foster their critical thinking, creativity, and curiosity about the world they live in.
Alysse Filipek
Operational Manager
Alysse Filipek is an Orange County native, and studied at The School of the Art Institute of Chicago, receiving her BFA in Ceramics and Designed Objects. She has a wide range of skills in 3D sculptural mediums, from metals to slip casting, and her work is heavily influenced by narrative and everyday interactions, informed by her passion for lyrical music and creative writing. Alysse has worked with youth of all age groups and socioeconomic backgrounds and is passionate about preparing them to see the world both creatively and critically.
Ly Hoàng-Schmidt
Director
Drawing & Painting Program Developer
Ly Hoàng-Schmidt is a Vietnamese American artist, "artivist"/activist, and art educator. She graduated from UC Berkeley with emphasis in Art Practice and Ethnic Studies, and pursued her Teaching Credential from National University. Her paintings are both political and spiritual, inspired by her passions for poetry, memory, family, world peace, and the global community.  They are informed by global movements for social justice and economic & racial equality. Ly has a decade of experience working with youth of diverse socioeconomic backgrounds, and her passion is bringing art to underserved communities. She developed the Drawing & Painting Fine Art Programs at The Artist Lab branched off from Little Artist Lab, advancing the content and making Fine Art education more accessible to more youths.  Through the creative fine arts, Ly connects children and bridges communities through creative expression. She hopes that through the universal language of Art, messages of beauty, hope, and love will live on in our future generations. In her free time, Ly loves to paint, write, travel, create new project ideas, go to the beach, give back to the community, and spend time with her husband and family.