Meet our Professional Instructors and Staff
Danqing Shen graduated from the prestigious Nan Jing Art Institute in China, earning her Bachelor of Fine Arts in Graphic Design, and received her Masters of Fine Arts in Graphic Design from California State University, Long Beach. Danqing is passionate about fostering freedom of expression by experimenting with a diverse range of art mediums, allowing every child to explore their own creativity. She believes in nurturing innovation within every child, seeing the need especially within her own Chinese and Asian communities, and educates children to not just copy ideas or images, but to become deep and critical thinkers that use their hands and skills to connect with tangible materials and environments. Danqing opened up her 1st art studio, "Little Artist Lab", using the term "Lab" to convey what a uniquely creative and experimental space for art making it can be. Within 2 years the Lab has grown and expanded to a 2nd studio, "The Artist Lab", a refined creative space where youth, teens, and adult artists can come together through the arts. Her dreams continue to come to live as she develops unique coursework and programs, partnering with professional artists that share her vision for the future.
Sophia Hu graduated from the distinguished Shanghai Normal University, with an Emphasis in Education. She accepted a position to teach Chinese at a primary school in Shanghai's Luwen District, imparting knowledge to youth for over 4 years. After moving to the United States to start a family and support her husband's company, she has been vehement to once again share her gifts by providing a unique afterschool experience above and beyond what is offered in the community. Sophia aspires to make Lifelong Learners of all students, and foster their critical thinking, creativity, and curiosity about the world they live in.
Alysse Filipek 
Operational Manager
Alysse Filipek is an Orange County native, and studied at The School of the Art Institute of Chicago, receiving her BFA in Ceramics and Designed Objects. She has a wide range of skills in 3D sculptural mediums, from metals to slip casting, and her work is heavily influenced by narrative and everyday interactions, informed by her passion for lyrical music and creative writing. Alysse has worked with youth of all age groups and socioeconomic backgrounds and is passionate about preparing them to see the world both creatively and critically.
Ly Hoàng-Schmidt 
Program Developer
Ly Hoàng-Schmidt is a Vietnamese American artist, "artivist"/activist, and art educator. She graduated from UC Berkeley with an emphasis in Art Practice and Ethnic Studies and pursued her Teaching Credential from National University. Her paintings are both political and spiritual, inspired by her passions for poetry, memory, family, world peace, and the global community.  They are informed by global movements for social justice and economic & racial equality. Ly has a decade of experience working with youth of diverse socioeconomic backgrounds, and her passion is bringing art to underserved communities. She developed the Drawing & Painting Fine Art Programs at The Artist Lab branched off from Little Artist Lab, advancing the content and making Fine Art education more accessible to more youths.  Through the creative fine arts, Ly connects children and bridges communities through creative expression. She hopes that through the universal language of Art, messages of beauty, hope, and love will live on in our future generations. In her free time, Ly loves to paint, write, travel, create new project ideas, go to the beach, give back to the community, and spend time with her husband and family.
Jennifer Huang 
Fine Arts Instructor
Jennifer Huang is a practicing fine artist and designer from Bay Area, California. She received her BFA from the School of the Art Institute of Chicago with a focus on Painting and Visual Communications Design. Through the exploration of different mediums, Jennifer's work touches on themes of belonging, home, and self-discovery. She is an experienced acrylic and oil painter. She loves teaching and is very positive and loves being able to inspire creativity in the classroom from all of her students.
Gina Leon
Fine Arts Instructor
Gina Leon was born in Johannesburg, South Africa. She is a Los Angeles-based actress, visual artist, and muralist. She studied Theatre and Art History at the University of Toronto, Visual Art at the College of Art and Design in Sydney, Australia, and Acting at the New School for Drama in New York City. Gina taught at 4Cats Arts Studio in West Vancouver, Canada – an art studio geared to students ages 2 – 100! Her paintings have been showcased in Vancouver, New York (The William Bennett Gallery and The Rockefeller Center) and Los Angeles. She has been a painting assistant and collaborator to Judy Baca at The Social and Public Art Resource Center in Venice. working on social justice murals including The Great Wall of Los Angeles (the history of marginalized voices), and pieces showcased at UCLA, MOLAA, The Getty, and The Deitch Gallery
Blaine Anderson 
Fine Arts Instructor
Blaine Anderson has an MFA from Pratt Institute in Brooklyn, New York. He teaches Painting and Figure Drawing at FIDM and has taught at all levels from beginner to professional. He exhibited art and taught in Philadelphia and New York before moving to Los Angeles. His specialty is Figure Work but he also has taught Still Life, nature drawing and painting, urban sketching, drawing for architecture and interior design, and abstract painting.
Blaine teaches that art is a balance between intellect and emotion so his work combines the techniques of the masters with the dynamic mark-making of the expressionists. Painting and drawing are becoming more important as life becomes more and more computer-focused. With so many screens in our daily lives, we need to make things with our hands and do work to develop our minds and skills. People need to create for their own pleasure and development rather than compare its output compared to what a computer can do.
Blaine believes everyone can learn the skills of painting and drawing and that creativity is a practice that develops with use. "If we keep doing our artwork, we will be inspired and motivated and see progress in our technique as well as the development of new ideas."
Amoura Gonzalez
Fine Arts Instructor
Amoura Gonzalez is from Los Angeles and a graduate of Otis College of Art and Design. Amoura has a BFA in Fine arts and Advertising, working with multiple mediums such as Acrylic paint, oil painting, and mixed mediums. Amoura has experience working with students of different ages and previous experience at multiple schools in Los Angeles. I'm passionate about helping kids discover their creativity and express themselves through art. She focuses on creating a fun and supportive environment where kids can experiment and explore different art materials and techniques. She wants them to feel free to express themselves without fear of judgment.
Fabiola Naranjo
Fine Arts Instructor
Fabiola Naranjo graduated from San Francisco State University with a Bachelor's in Studio Arts and is currently studying at the Art Center. Fabiola has taught hundreds of students the fundamentals of drawing and painting. Her interest in Renaissance and Classical Art has led her to pursue her emphasis on Realism and Representational style. Figure Drawing and oil paintings are what she produces and enjoys the most. Her knowledge also expands to soft pastels, watercolor, charcoal, and oil painting. Although she loves teaching, she always finds a way to be a student herself and learn from her peers and students.
Cynthia Ma
 Fine Arts Instructor
Cynthia Ma is a digital artist based in LA. She graduated with a BFA in Computer Animation from Ringling College of Art & Design. She is the co-director of the award winning animated short film "Headless Over Heels". Her work is bright, funny, and heartfelt. She wants to inspire others and spread positivity through her art. She likes to encourage her students' creativity and is always there to support them. She is very patient and cultivates a fun, safe, and engaging learning environment for all of her students.
Almira Akin
Fine Arts Instructor
Almira Akin is an Istanbul born illustrator based in Long Beach. Her work is inspired by animals and people she has come across in life. Almira primarily works digitally, but she also enjoys working with watercolor. Since storytelling plays a key role in her illustrations, she uses vibrant colors to express the emotions and relationships between her characters. 
Almira plans on writing and illustrating her own children's books alongside a career in visual development creating backgrounds and characters. In her spare time, Almira enjoys going outside to paint and spending time with her family and friends.
Steven Huynh
3D Printing Instructor
Steven Huynh graduated in 2012 with a BS in Video Game and Design. He has been working in the entertainment industry as a 3D Artist for over 10 years. He has worked on many projects in the toy, video game, and movie industry with familiar IPs such as Pokémon, Monster Jam, and How to Train Your Dragon. For the last 8 years, he has been developing his skills in the 3D printing industry and has a vast knowledge of resin and FDM printers. He enjoys being able to rapidly prototype his ideas using digital sculpting to make toys, collectibles, or practical tools for everyday use. He has over 10 years of experience working with all age groups ranging from 2-18 years old and enjoys sharing his knowledge.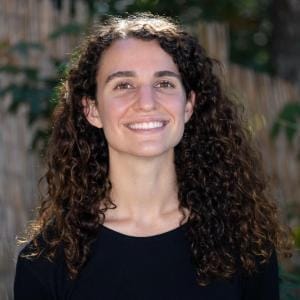 Kate Saubestre
Ceramics Instructor
Kate Saubestre is a French-American interdisciplinary artist. She earned her MFA in Art from the University of California, Santa Barbara and her BFA in Illustration from Parsons School for Design. Her professional background includes working in theater production, video, graphic design and as a visual artist alongside musicians. Kate is interested in weaving abstraction and story telling through a multidisciplinary approach, spanning from experimental animation, textile paintings, and creating prop-like sculptures and environments through repurposed materials which allow the viewers to physically enter Kate's world. Kate is an experienced teacher, having worked with multiple age groups, spanning from younger children to adults, and is always happy to share her love of art and creating with others.
Christopher Shelton is a result-oriented educator with over eleven years of experience in education. He graduated with Latin Honors from the University of California Los Angeles with a Bachelor of Arts in English Literature.
Throughout his career, he has worked as an in-classroom teacher, an online instructor, and a one-on-one personal tutor. He has taught students in age ranges from preschool to adults. He has also taught in South Korea for two years as well as at the Shanghai High School International Division for five and a half years. During his time there he worked as both a homeroom teacher and a college admissions mentor. He not only created his own syllabus and curriculum for the year but also taught honors-level core English, intermediate-level core English for 9th and 10th-grade students, and taught 12th-grade optional economics class, Global Perspective. He has also worked as an educational consultant, language and dialect coach, and test prep instructor. He deeply enjoys exposing his students to various English language authors while also aiding in their development of crucial writing abilities. He looks forward to sharing his skills with all of his future students.
Stephanie Diamond
Academic Instructor
Stephanie Diamond attended Kennesaw State University in Kennesaw, GA where she received her Bachelor of Science in Secondary Education and obtained her Master's Degree in Adolescent Education and Social Studies. There, she also became an Education Specialist in Secondary Education as well as a Doctor of Education in Teaching and Learning in Social Studies in Education. Stephanie has been a dedicated teacher for 18 years. She has had experience with teaching privately as well as in several public schools, having worked with students from K-8th grade. Stephanie also has experience in creating lesson plans and curricula. Her passion for working with children has helped her continue her teaching career throughout the years. She maintains a well-managed, safe, and open learning space for all her students.
Schedule a Free Trial Class